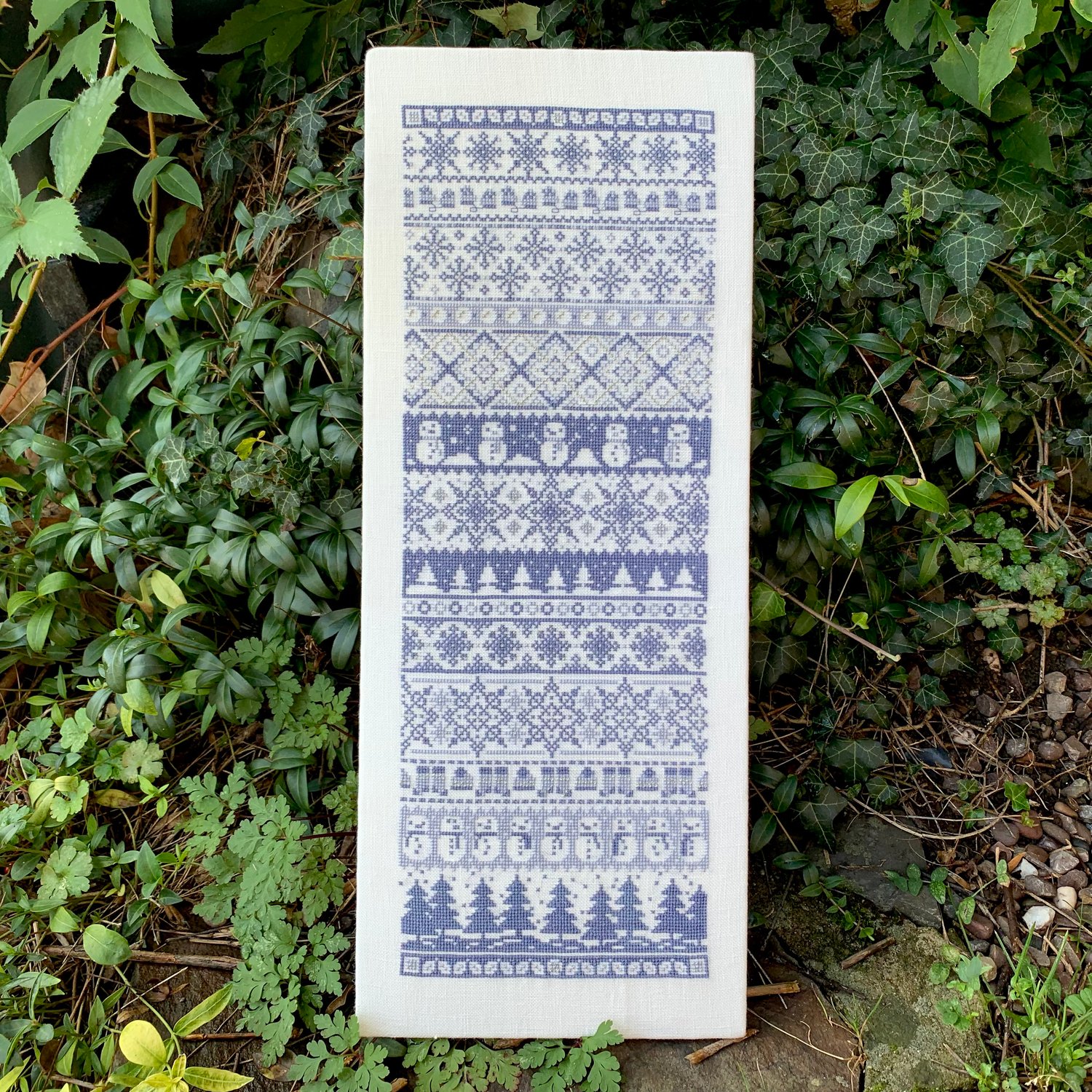 Nordic Winter Band Sampler
On Sale
This is a digital chart. You will receive a PDF download.

The design has been inspired by an icy Nordic Winter and the knitted Fair Isle woollen jumpers. The design is stitched in a monochromatic colour scheme with just two shades of DMC plus one shade of metallic Kreinik for some frosty sparkle! By the end of the year you will have a gorgeous Nordic Winter inspired design to hang in your home!

Finished Size:
Maximum Stitch Count: 99 x 272 stitches
• 18 x 49.3cm on 14 Count Aida / 28 Count Evenweave
• 15.7 x 43.2cm on 16 Count Aida / 32 Count Evenweave
• 14 x 38.4cm on 18 Count Aida / 36 Count Evenweave


Remember to allow at least an extra 3" / 7.5cm fabric on each side for framing.

Stitches Used: 
Whole cross stitch, back stitch

The PDF download includes:
• A black and white chart with symbols
• A full colour chart
• Full key for DMC stranded thread

Floss:
Floss usage based on 2 strands of DMC on 14ct Aida
• DMC 159 - Grey Blue Light - 3 Skeins
• DMC 161 - Grey Blue - 7 Skeins
• 001 Kreinik Silver #4 Very Fine Braid x1