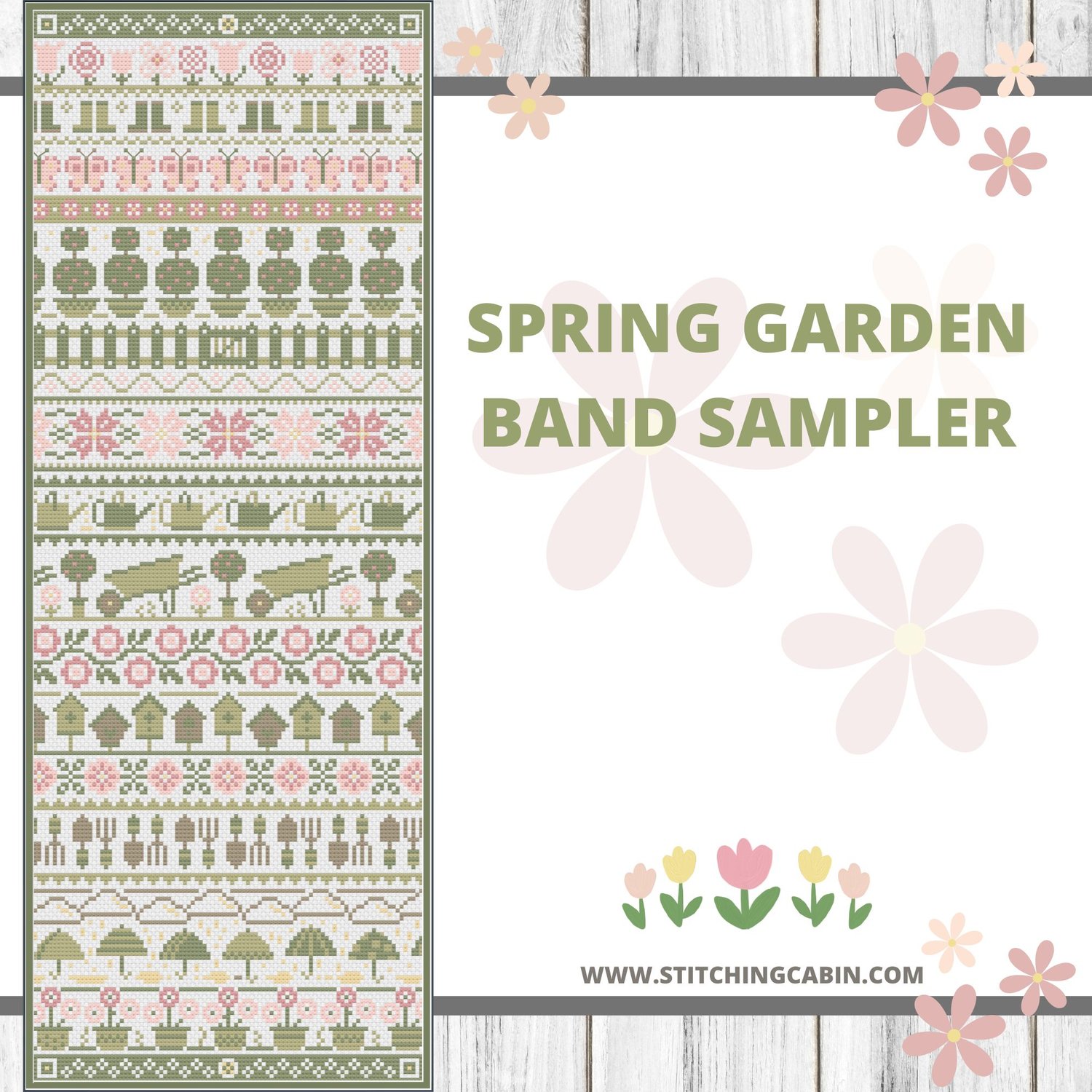 Spring Garden Band Sampler
On Sale
This is a digital product, available as a PDF download. 
Stitch a beautiful band sampler to welcome in the new buds of spring. Inspired by country gardens where fresh blooms scent the air and the promise of new life delights us.
To complete this design you will need 5 shades of DMC plus one shade of DMC Light Effects for some sparkle (or an equivalent if you prefer).
Finished Size: 99 x 272 stitches
• 18 x 49.3cm on 14 Count Aida / 28 Count Evenweave
• 15.7 x 43.2cm on 16 Count Aida / 32 Count Evenweave
• 14 x 38.4cm on 18 Count Aida / 36 Count Evenweave
Remember to allow at least an extra 3" / 7.5cm fabric on each side for framing.
Stitches Used: 
Whole cross stitch, back stitch.
The PDF download includes:
• A black and white chart with symbols (Compatible with Pattern Keeper)
• A colour chart with symbols
• Full key for DMC stranded thread